Farhan is going to tie the knot second time on 21 Feb, this time with Shibani Dandekar
INDMP -
February 5, 2022
621
1 COMMENT
INDMP DESK
December may have passed but it's the season of weddings in Bollywood and the next couple to tie the knot is Farhan Akhtar & Shibani Dandekar. According to Javed Akhtar, the lovebirds are set to have a registered marriage on February 21, followed by an intimate ceremony. Desi wedding season might as well be classified as a year-round affair and when it's a high-profile wedding that's in question, the bells ring in the minds of fans much earlier than the actual announcement by the couple. In the case of Farhan Akhtar and Shibani Dandekar, the ringing bells have actualised because it's confirmed — the couple will tie the knot on Feb 21.
Farhan's father, the renowned lyricist and screenwriter Javed Akhtar, confirmed the big news to ETimes and said that wedding is planned by wedding planners and they have not sent out invitations yet. We are doing a small function by keeping current situation in mind. It is important not to host a grand affair in middle of pandemic. He also said that Shibani and Farhan are really happy for this new leg of life and family is excited.
"Yes, the wedding is taking place. Rest, shaadi ki jo taiyyariyan hain [the wedding preparation] that is being taken care of by the wedding planners."
He added that due to the Covid-19 situation, the event is set to be an intimate one with close friends and family. "Taking the situation into consideration it is obvious that we cannot host anything on a large scale. So, we are only calling a few people," he said. As revealed in the initial announcement of the wedding, he emphasised that it will be a simple affair and that even the invites haven't been sent out yet.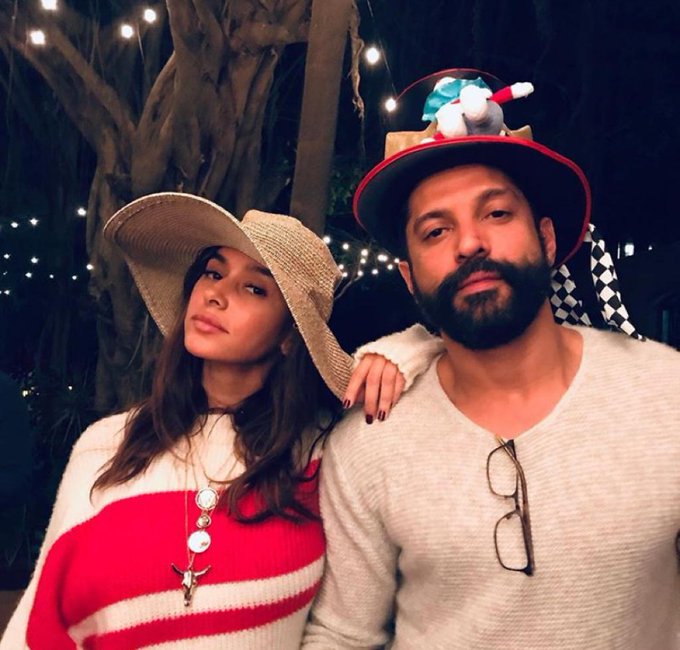 Javed expressed fondness for his to-be daughter-in-law, Shibani. When asked about her, he said, "She is a very nice girl. All of us like her very much." He highlighted that the most important thing is that Farhan and she get along very well.
According to Pinkvilla, the couple plan to tie the knot in a court marriage and a day or two later, celebrate their union with family and close friends at Javed and Shabana Azmi's Khandala farmhouse, Sukoon. "Farhan and Shibani always wanted an intimate wedding and are really excited about their big day. The party will be a small affair with only people from their inner circle in attendance. It will all be about food, music, laughter and celebration," their sources revealed.
Dandekar and Farhan started dating in 2018. The actor was previously married to celebrity hairstylist Adhuna Bhabani, with whom he has two daughters — Shakya and Akira.
RELATED ARTICLES